It began with a dream
A decade ago, I asked my first tarot deck if I should move to NYC and the cards replied with a resounding YES!
With the brave and bold naivety of the Fool backing me up, I answered the call.
I quit my job, packed a small carry-on and boarded a flight from my small hometown to JFK on a one-way ticket. I took this big leap into the city without much of a plan, but what I did have was full trust in Spirit and a deep inner knowing that I was heading where I was supposed to be.
As the tarot teaches, there were a lot of bumps along the road. Even though I was following my heart, I was met with a steep learning curve.
There were struggles and celebrations and all of the experiences resulted in exponential growth.
I was becoming more of who I was meant to be with the city as a teacher and the tarot as a guide.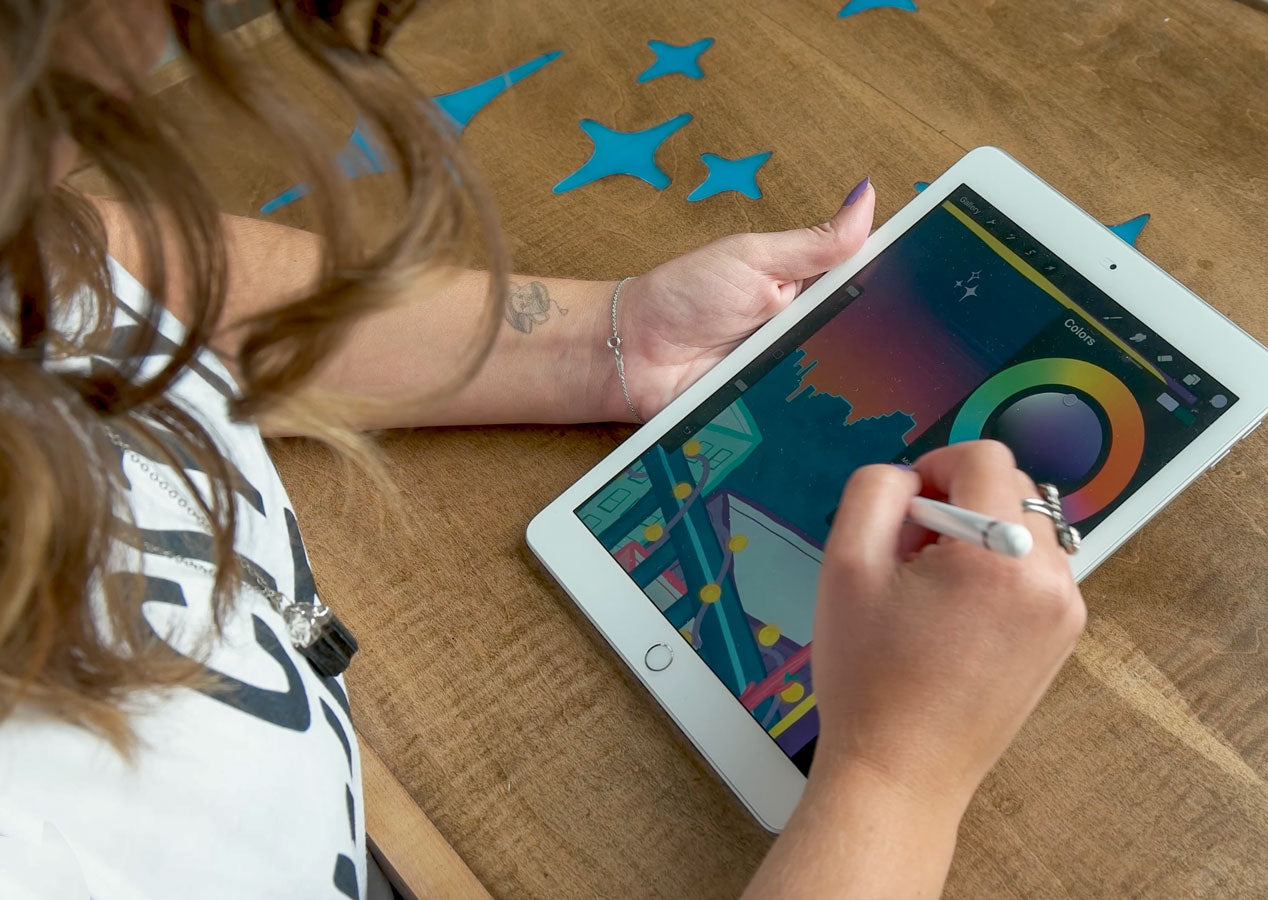 The Creative Process
On a snowy New Year's Day in my Brooklyn apartment, I embarked on my yearly ritual.
I sat in front of my freshly shuffled tarot cards. They faced me, reflecting the story of my year ahead and then time folded in on itself.
A vision of my life in New York City played out as cards of the tarot, each one perfectly mirrored by the Fool's epic journey.
I grabbed my notebook and the drawings for the Major Arcana poured onto the page.
Each card told the story of events, situations, atmospheres or relationships I experienced in the city.

As I illustrated the deck, bright colors came through and brought the playful imagery to life.
The colorful city scenes were set against a contrasting midnight sky.
Midnight provides a unique bridge between time. Yesterday, today and tomorrow meet here. Past, present and future converge. In this moment of darkness, anything is possible.
It's a celebration of the in-between and a reminder to find joy in the process and dance with the unknown.
This deck was born of Fool energy, and this essence of playful creation is infused throughout the deck.
And then, under a full moon in Virgo, Midnight City Tarot was officially born. One uber-successful Kickstarter campaign later, and the dream of the deck became a reality.
Since its launch, the collection has grown to include colorful and magical tools to support your journey. This includes the release of the complimentary City of Dreams Oracle deck in 2023.

Magic happens when you pick up a tarot deck.
I've felt the magnetic pull to the tarot and the need to glean the most information possible after shuffling and flipping cards over.
With this in mind, I set out to create a deck that would provide instant relatability, even for readers who are new or unfamiliar with the intricate and many-layered meanings of the tarot.
It was important to me to create tool that would be easy to work with - something that would sit with you when you needed answers most, a deck that would listen thoughtfully and carefully to your concerns and wishes and guide you towards your best path forward.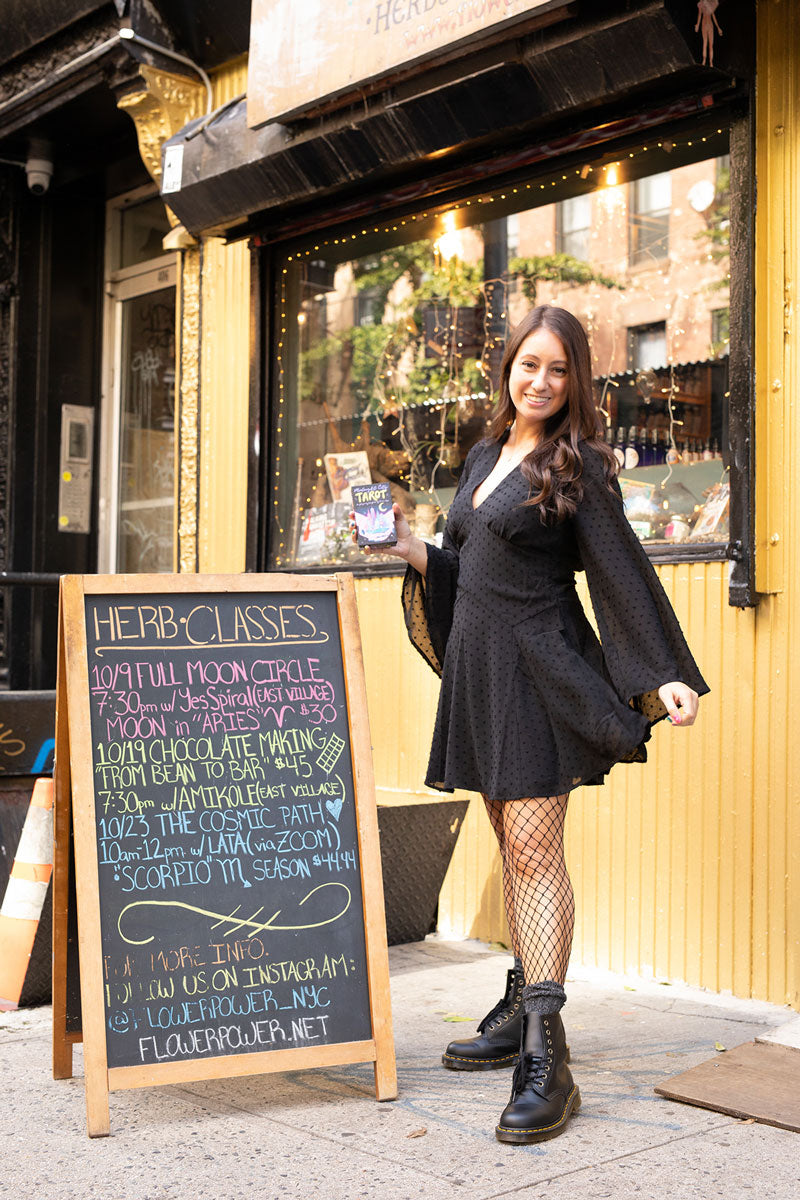 It's been a dream come true to create this offering for you and it's my deepest wish that this deck inspires you to follow your unique heart's calling, wherever it may lead you.
Explore the Magic