Midnight City Tarot
Regular price
Sale price
$33.00
Unit price
per
Deal!
Sold out
The City of Dreams Oracle Deck is a sweet and supportive collection of hand-illustrated pastel scenes from NYC.
This deck is a love note of support and encouragement to those who dream of big moves, new starts, and recognize endless possibilities.
The City of Dreams Oracle is all about following your heart, and listening to the messages that your intuition, angels and guides send to you through the everyday metaphors of city life.
The accompanying guide booklet helps tell this story and is there to support you wherever your adventures take you.

Share
View full details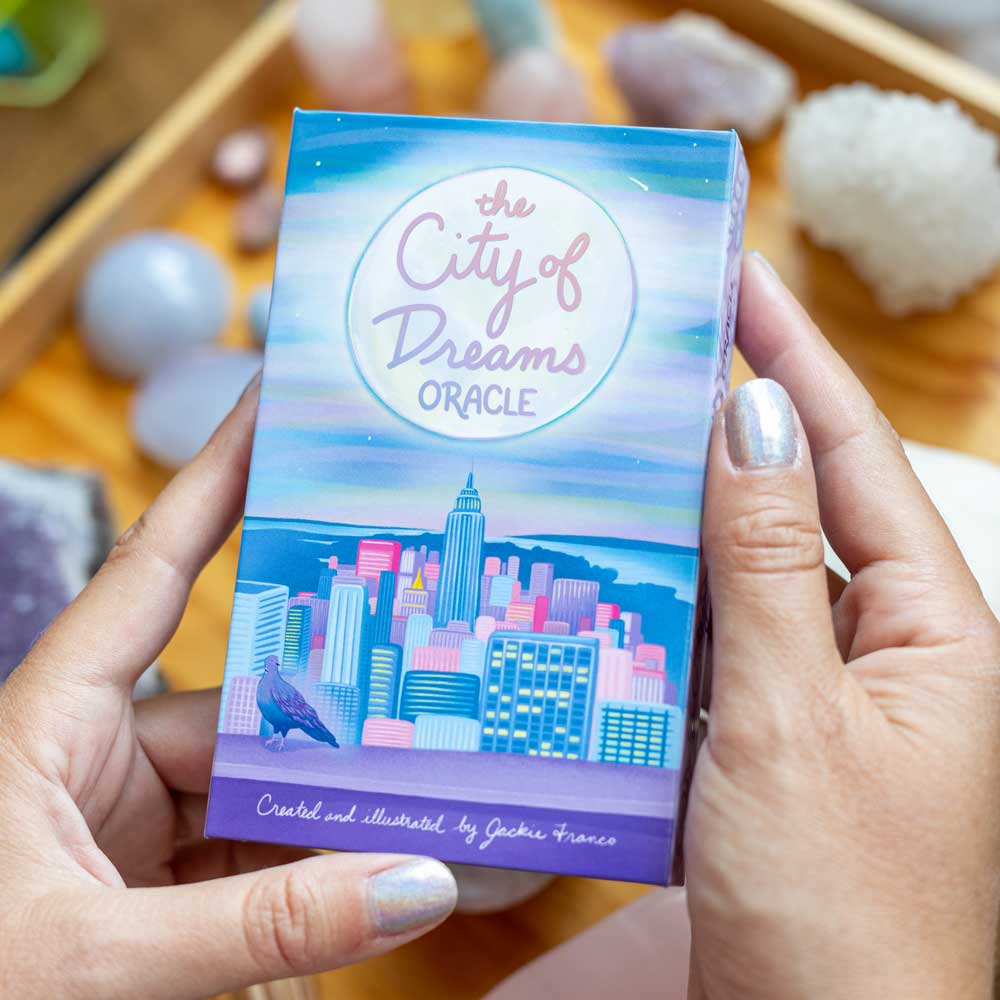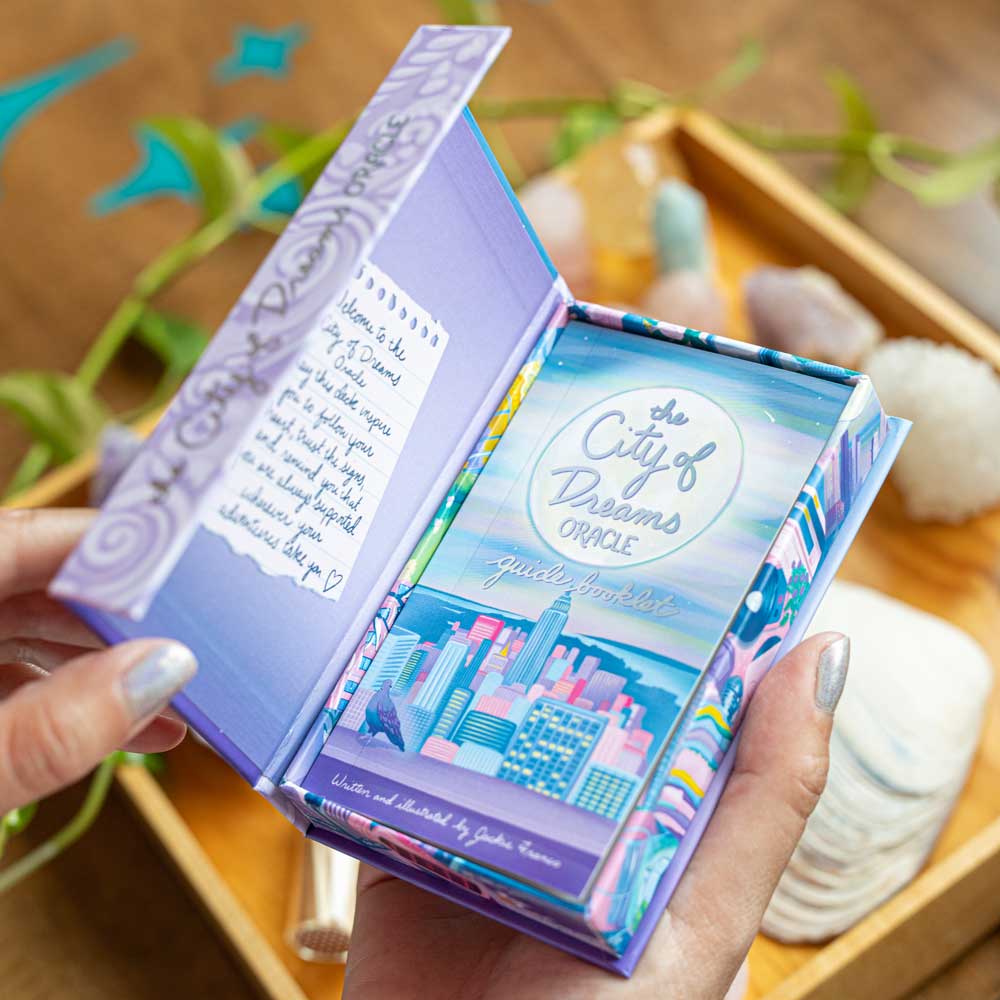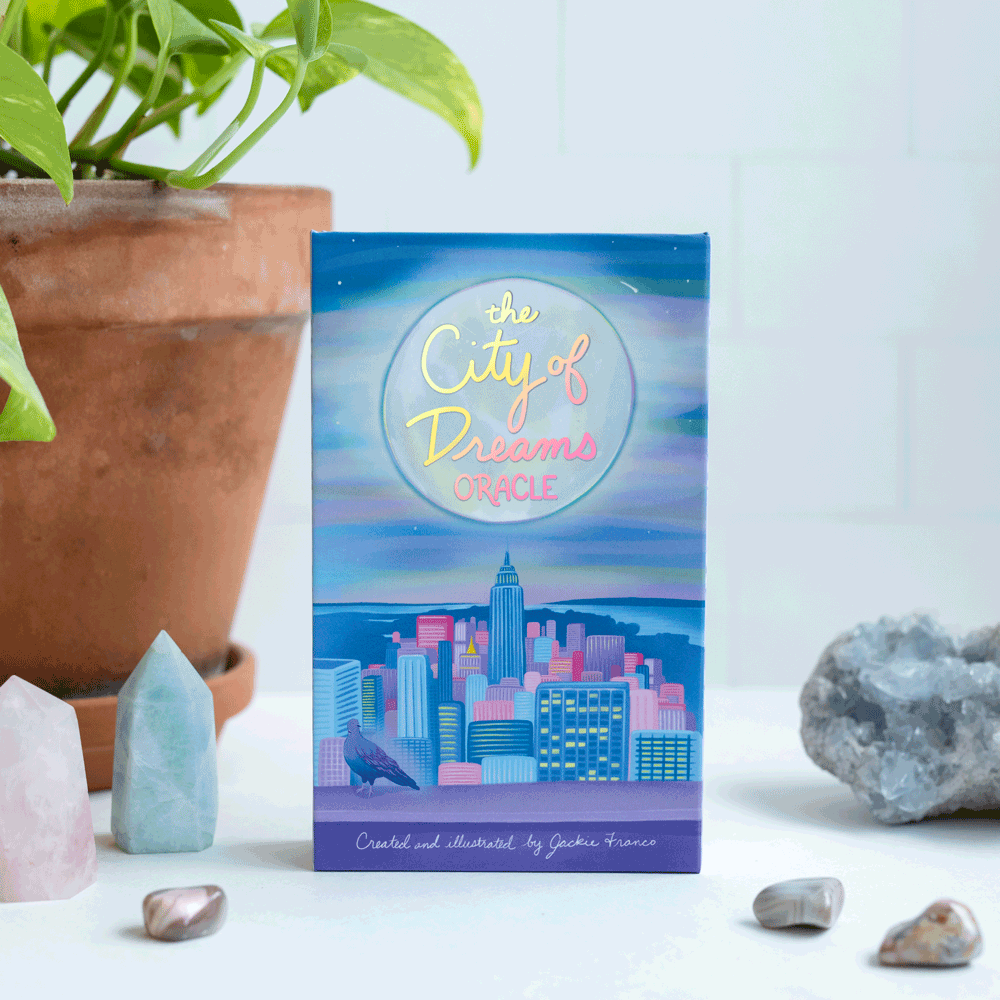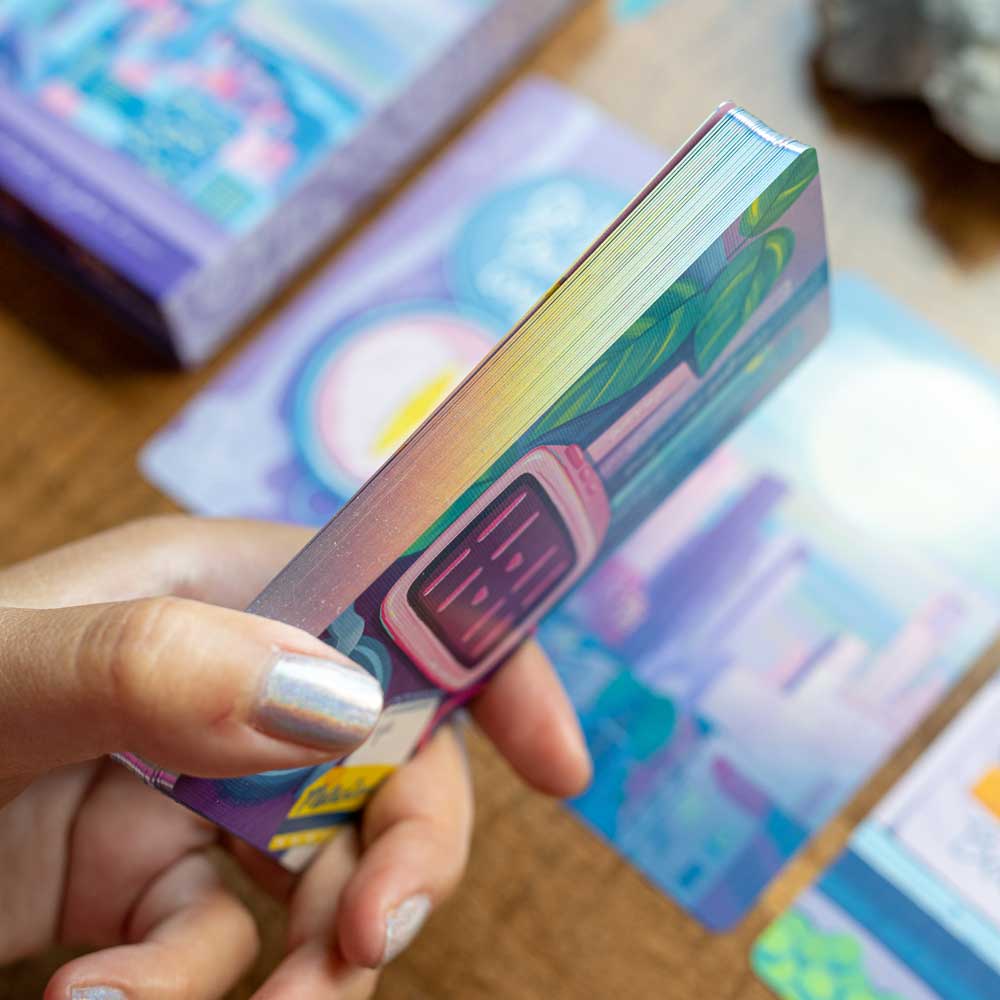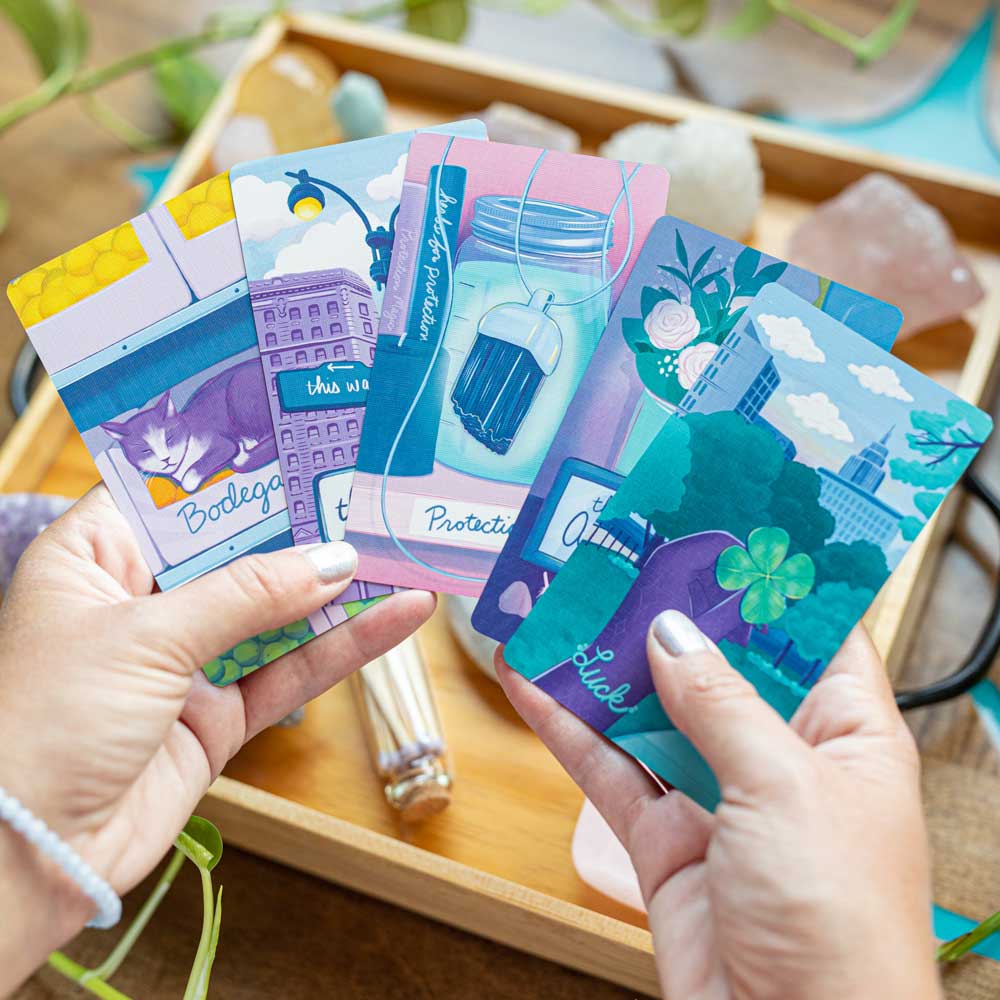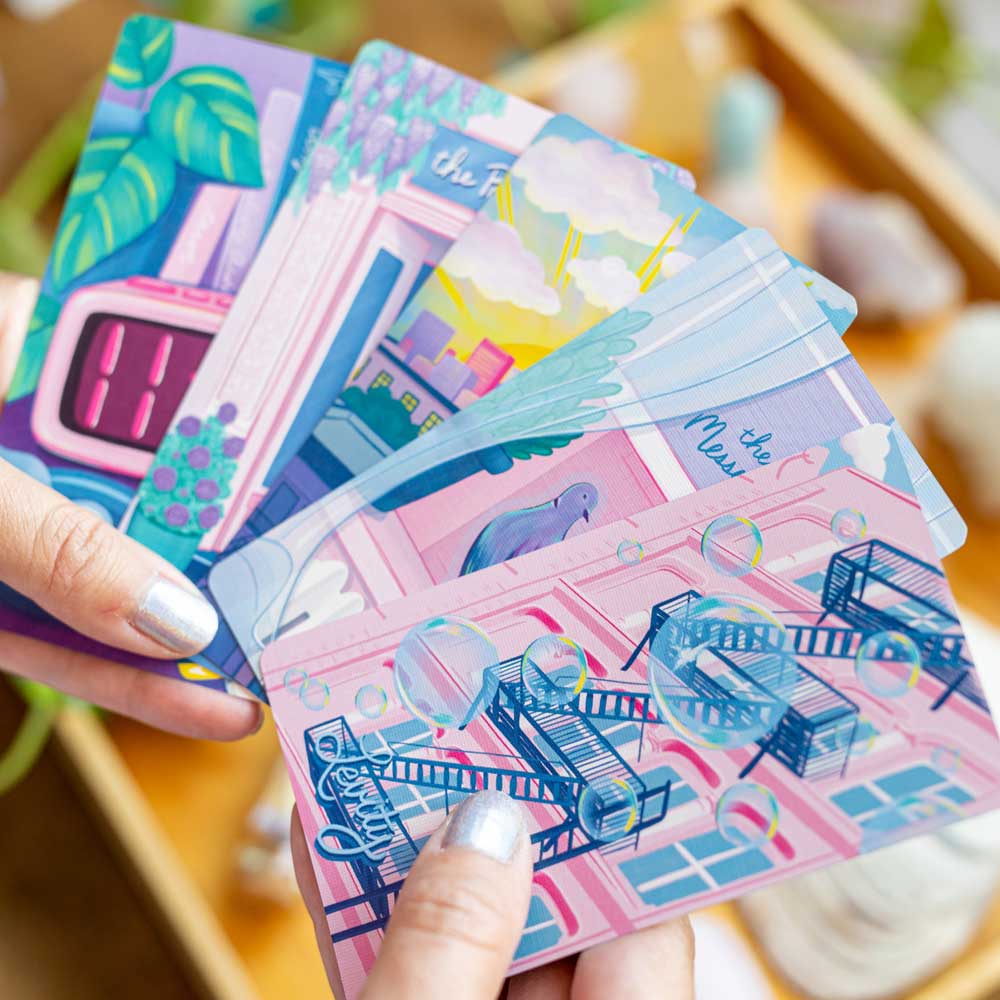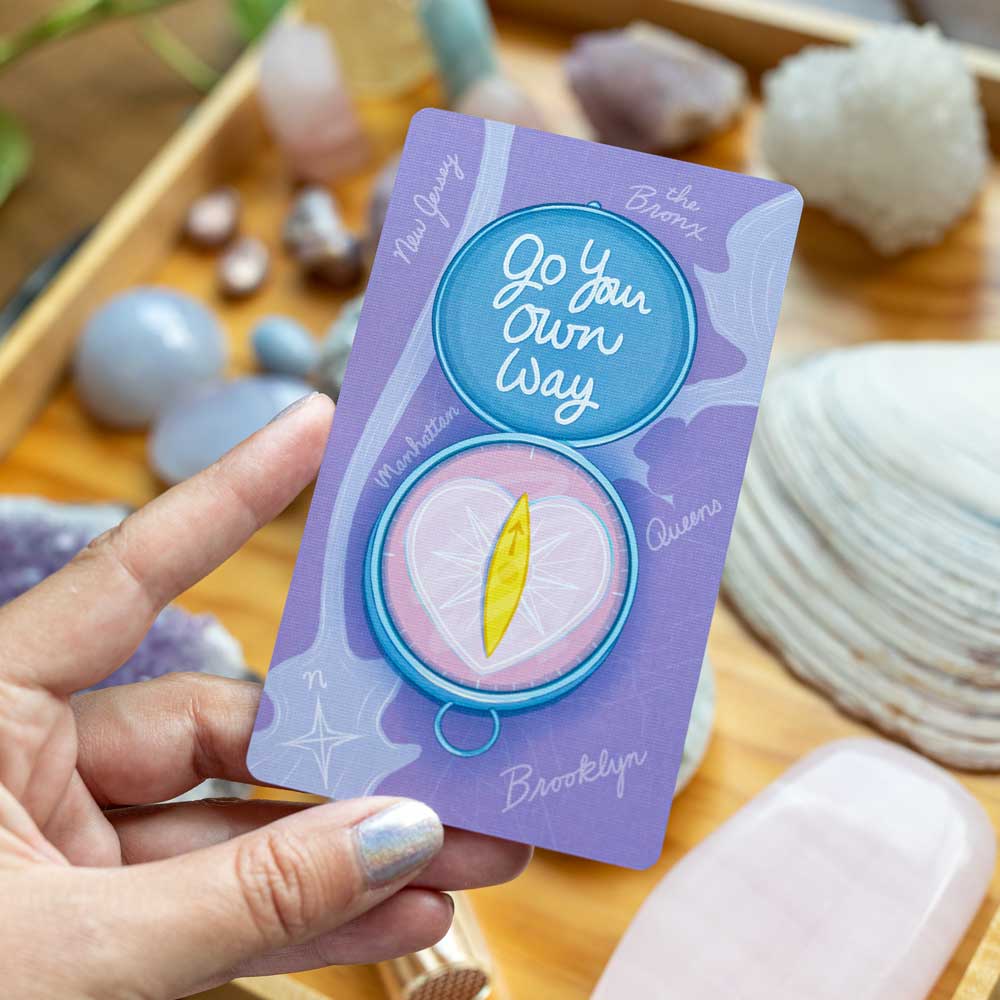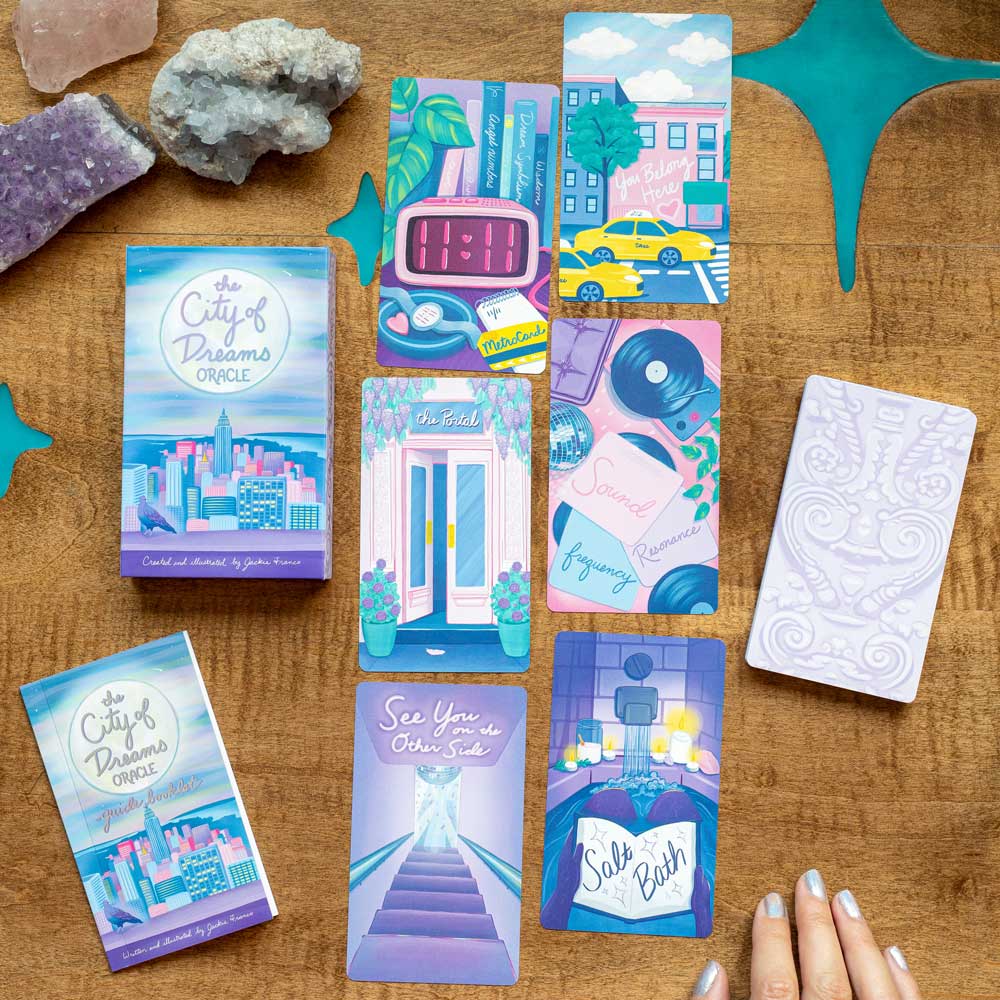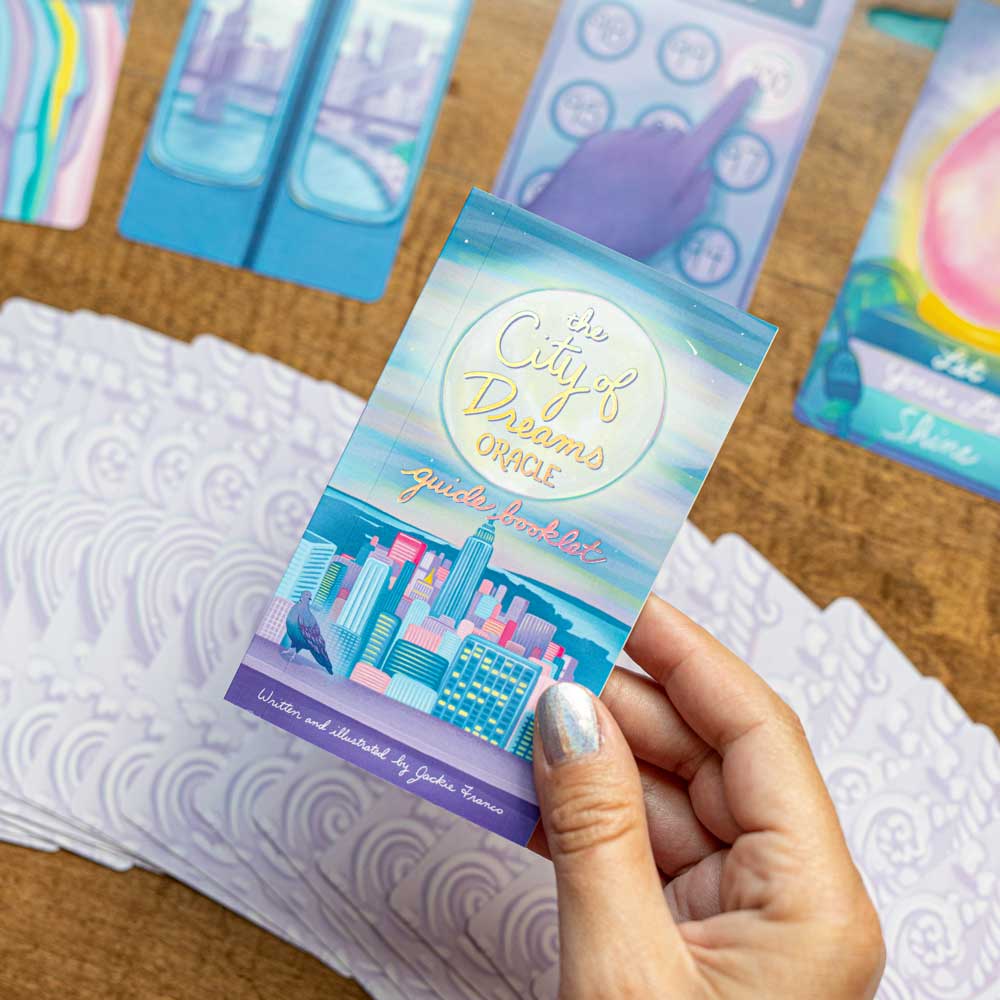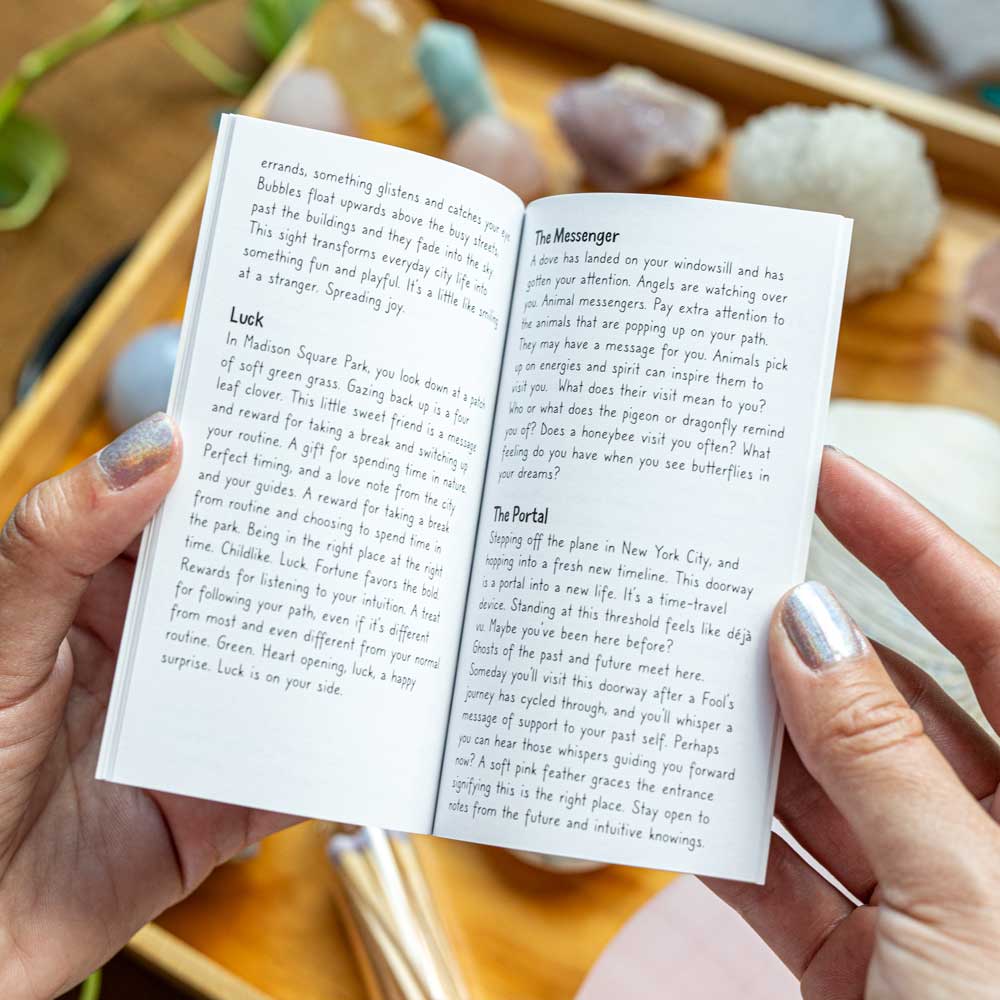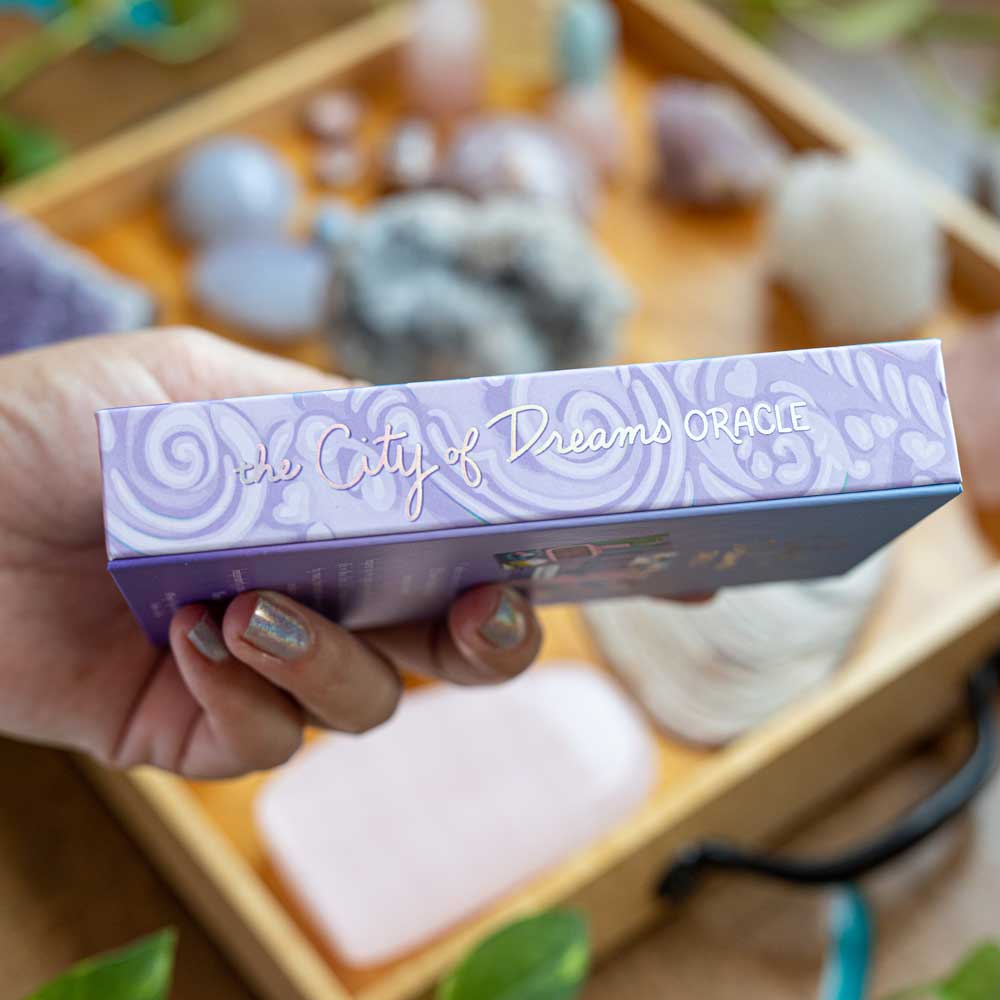 It's all in the cards
Highlights

Fully illustrated magnetic flip box with holographic foil accent

35 cards with holographic foil edges

Includes a user-friendly guide booklet with meanings
Key Features

310gsm linen cards with protective coating for buttery smooth shuffling
This is a beautiful deck, the colors are soft yet vibrant and the blend of soft pastel colors are comforting and satisfying. I truly love the range of depicted scenery that include both city with nature & garden scapes, it really rounds out the experiences and memories you develop living.  and growing up in a big city.
And the words are very on point and satisfying again - they're not just there to round out a range of oracle key words but each hold their own meaning as to what you would encounter in normal life. I really like this and the way their written/drawn out to fit into the landscape and card scene, not like a title at the same spot in each card.
Card stock is great too and the edging is not sticky or rubs off easy like sometimes foiled edging can be so I really appreciate that.
I also got a wooden card stand which is a beautiful red wood and feels smooth and incredible without the layer of lacquer to keep its authenticity. Because the key words exactly depict what I'm experiencing right now, I'm actually using it to hold a card to let the energy percolate. When I first saw it going through the cards, I saw the keyword which matched my situation then couldn't believe that the image on that card literally depicted the situation & setting itself. 
This deck really resonates and I'm so happy I got it. It's not only beautiful to look at but I'm so happy that both the art and keywords resonate so much. Thank you!!!
Just received my long-awaited copy of this deck, and it is GORGEOUS.
Beautiful quality printing with the silvery-rainbow holographic details and the box is perfect (indie decks can sometimes suffer from cheap boxes but this box is probably the nicest tarot or oracle box I've ever seen, indie or not).
The illustrations are really next-level from the Midnight City Tarot - which I am also a big fan of, to make clear! Slightly different feel, different palette, and super polished. Very calming to the eye. I love the details, and the creativity in the choice of cards. As the sample cards on this page show, most of the imagery is not NYC-specific.
This is a deck I am excited to use and will also be looking for an excuse to give as a gift. Thank you to Jackie for creating and sharing this absolute treat of a deck, and for shepherding it through to printed reality in such a high-quality form.