Midnight City Tarot
Regular price
Sale price
$48.00
Unit price
per
Deal!
Sold out
The Midnight City Tarot deck is based on the traditional tarot system with a uniquely metropolitan twist.
This deck was hand illustrated in Brooklyn, New York using modern interpretations of ancient symbols. Iconic NY landmarks as well as locally loved places provide a new setting for The Fool's modern journey.

The vivid 90's color palette and approachable style welcome you to image yourself and the people in your life within each of the cards. The detailed scenes depicted on every card convey their meaning making it effortless to pick up this deck and receive messages on day one.

Let Midnight City Tarot deepen your connection to your own guidance, expand your relationship to the tarot and serve as your own personal portal into the most magical version of NYC.
For added support, check out the full-size guidebook.
Share
View full details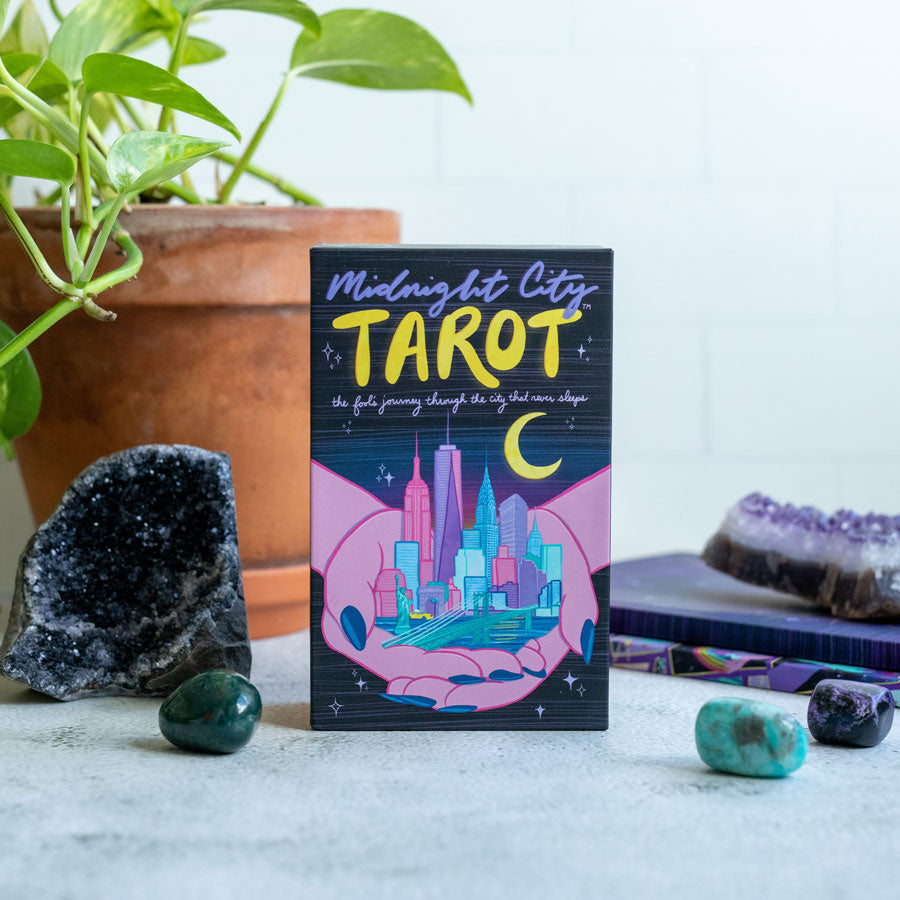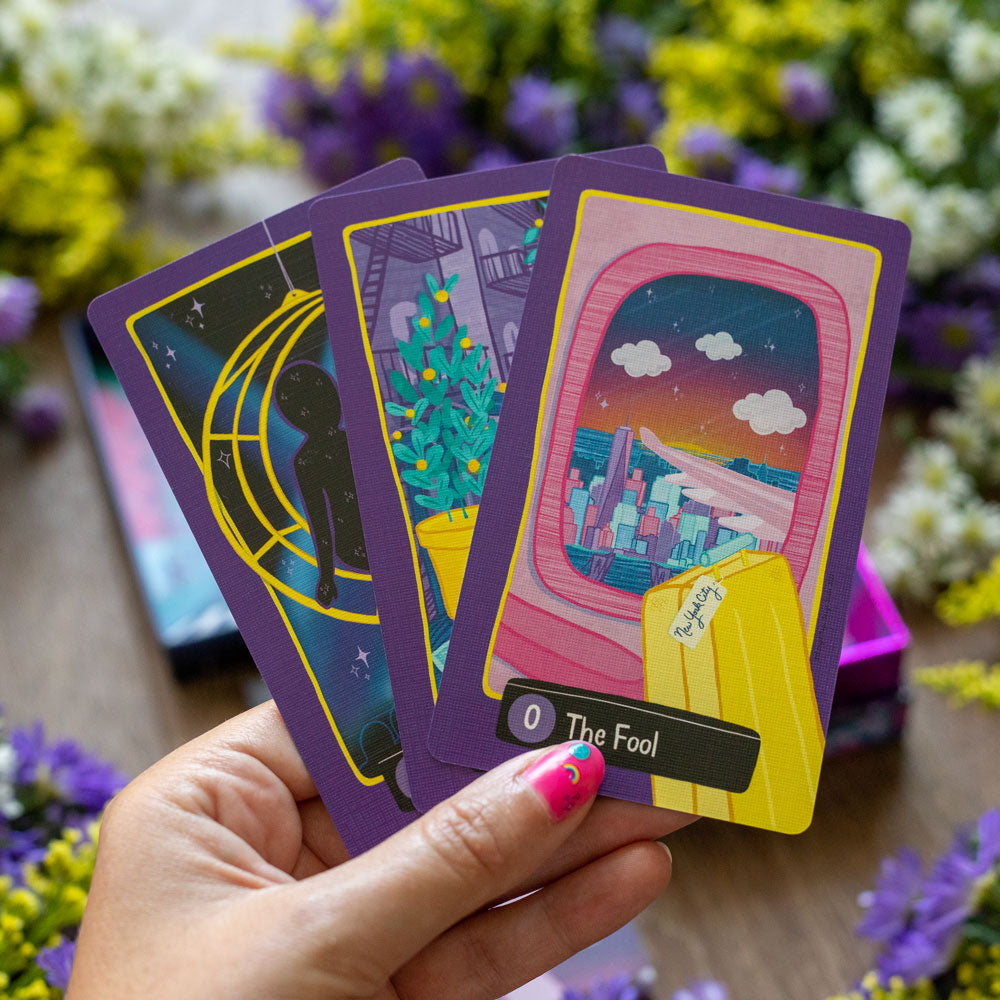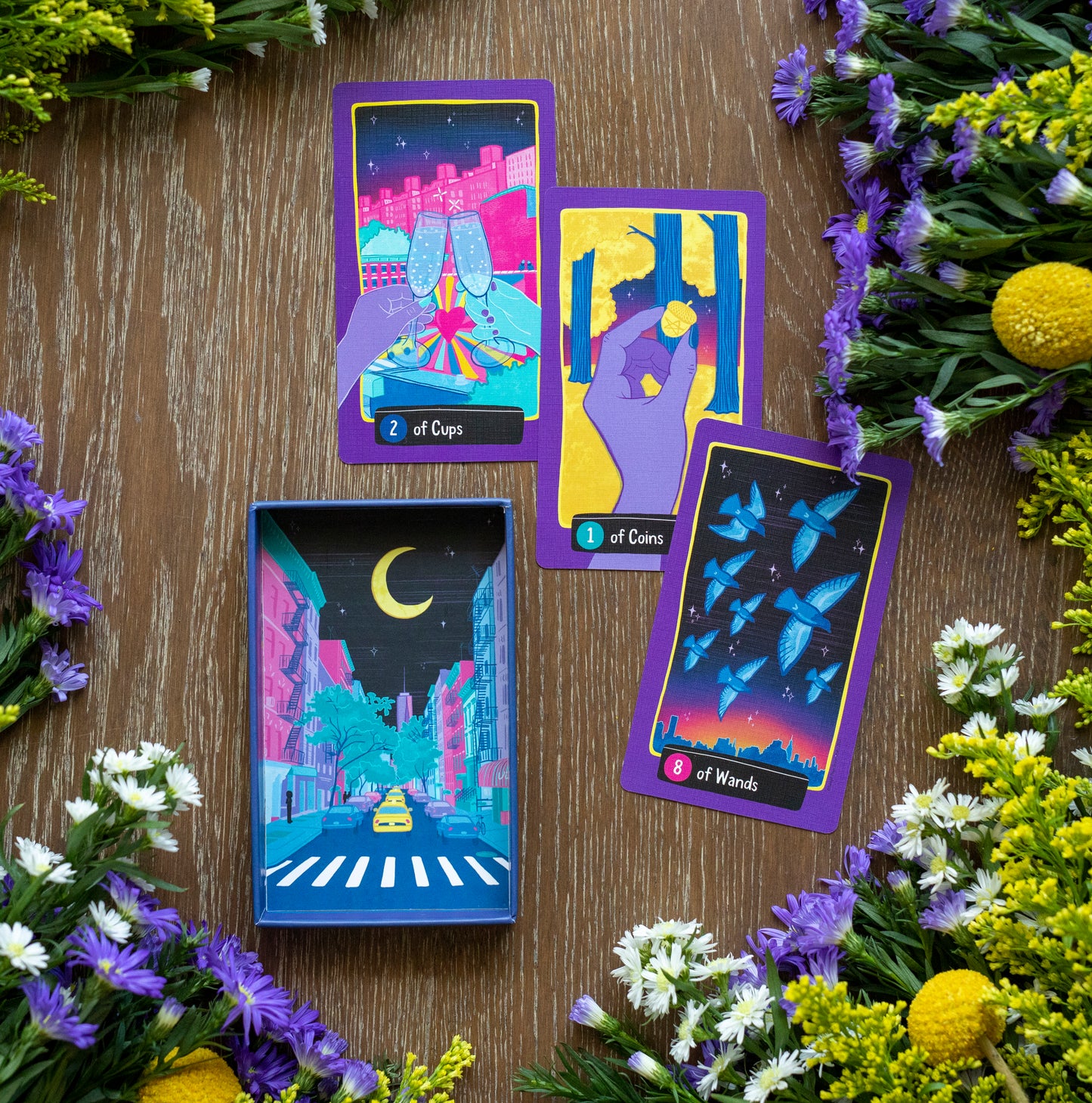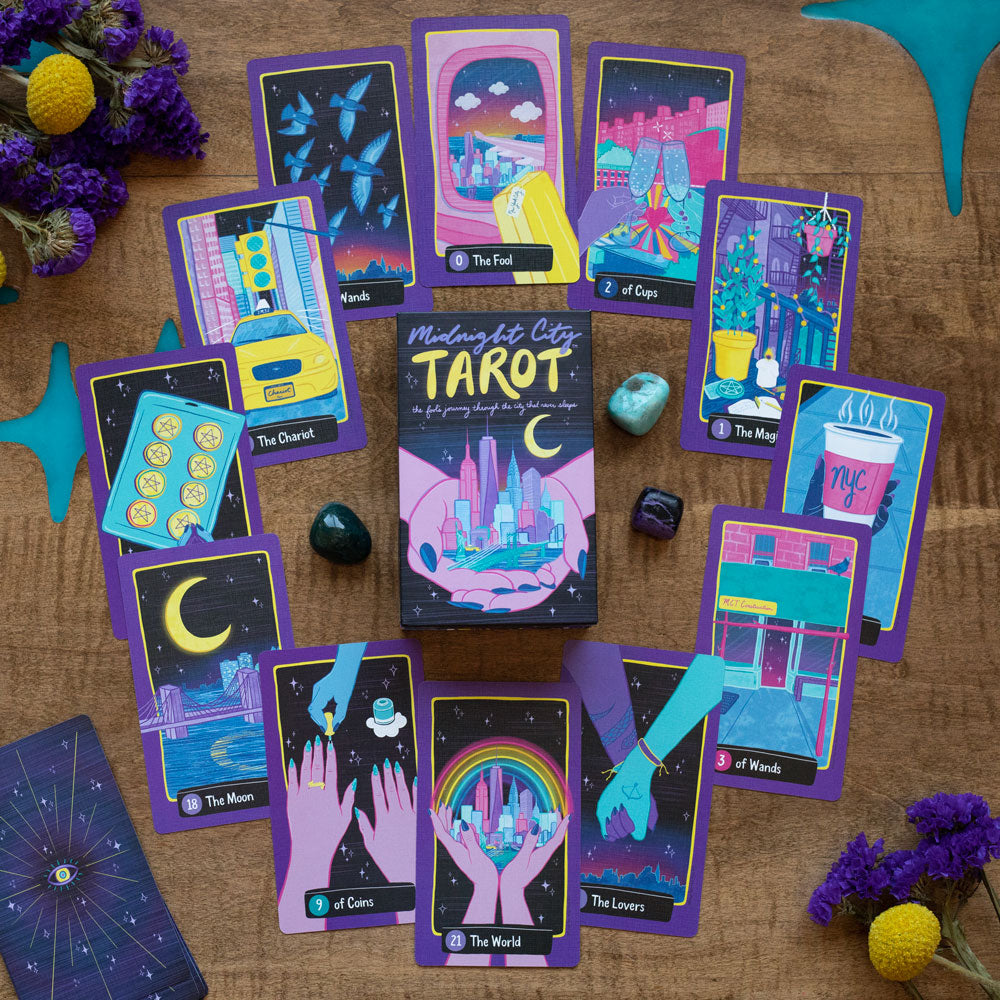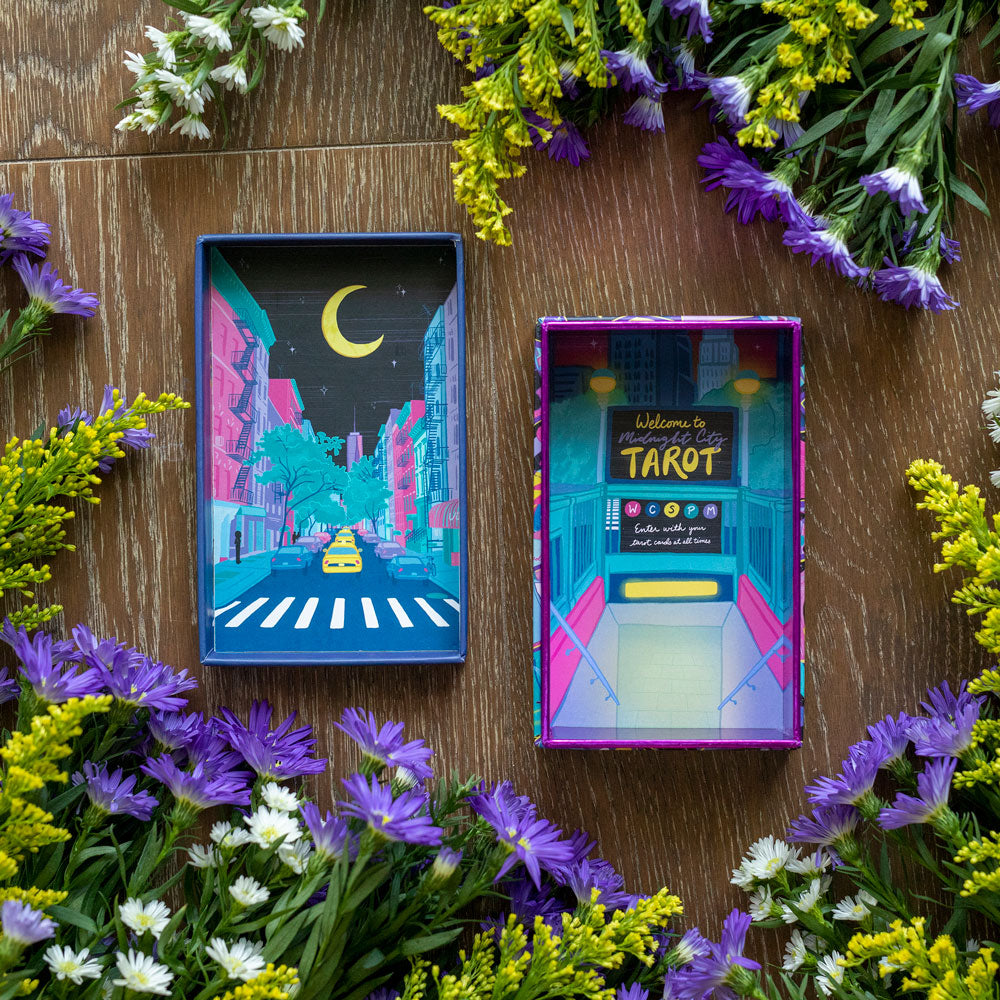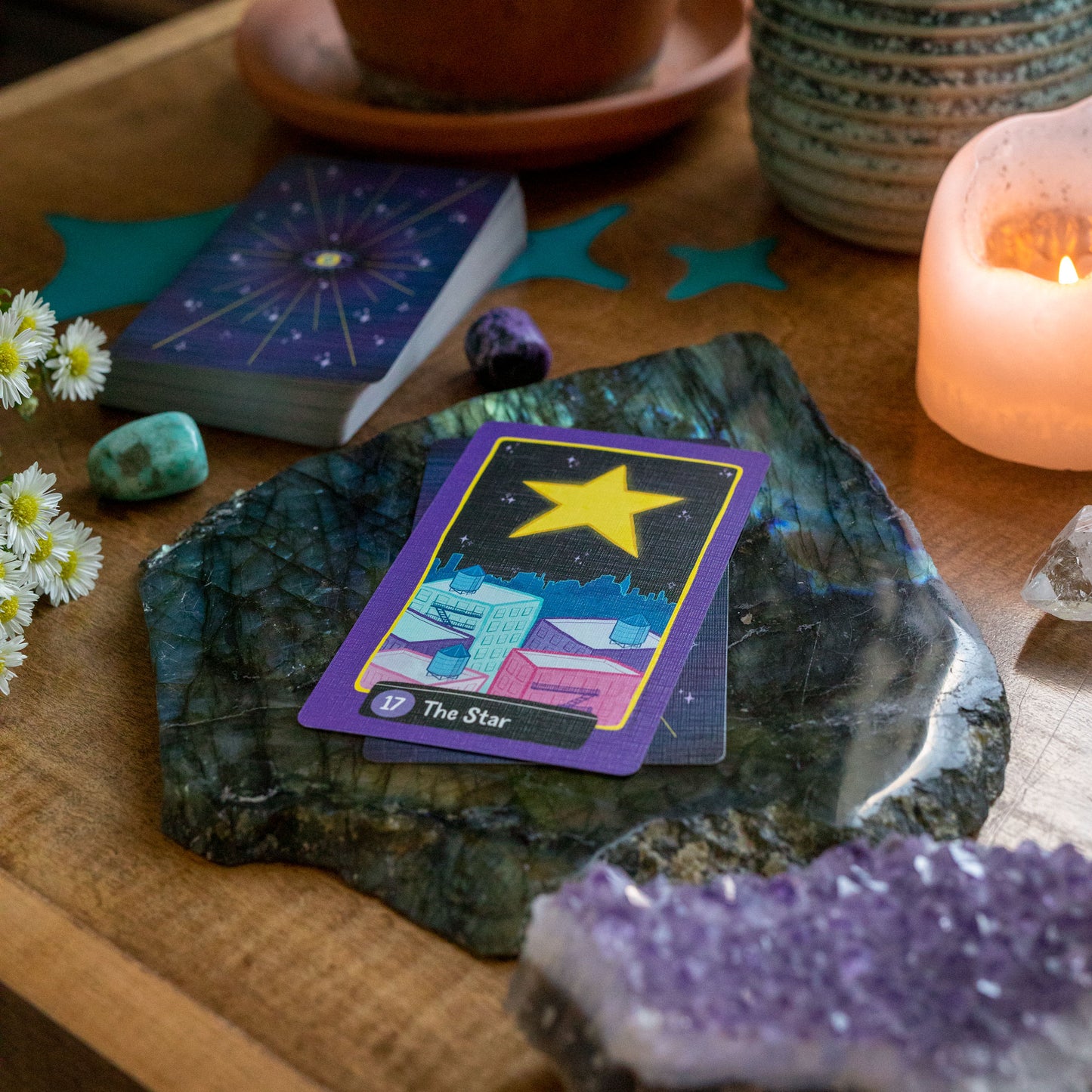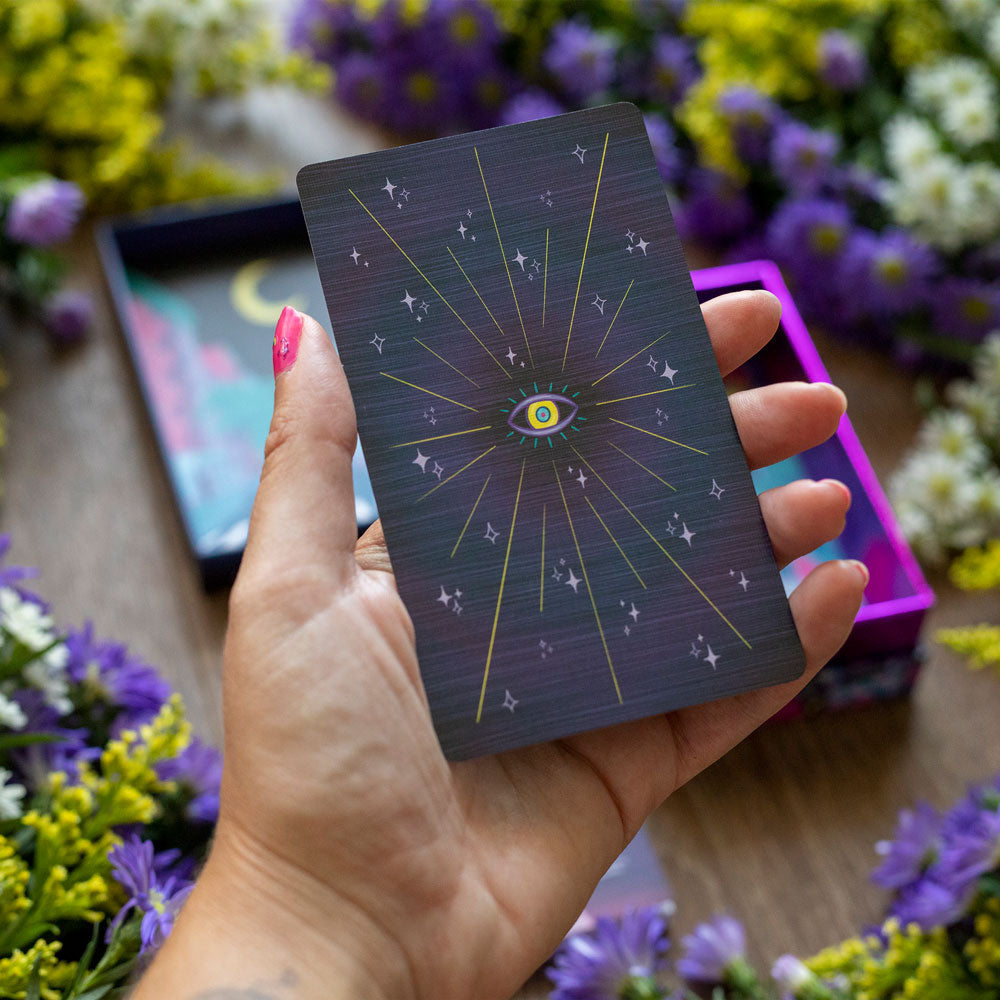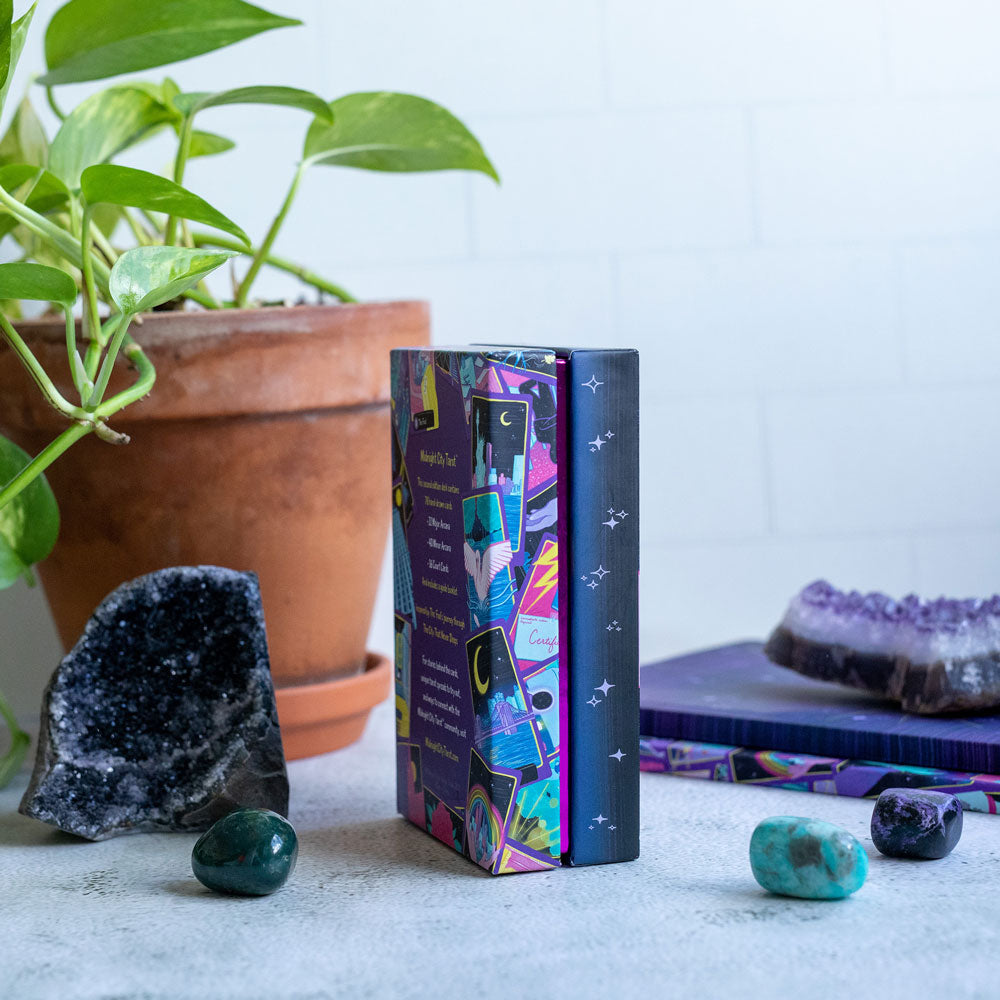 It's all in the cards
Highlights

Fully illustrated two-part rigid box with foil accent

Arrives gift-wrapped for a beautiful unboxing experience

Illustrated in Brooklyn, NY
Key Features

Deck Features:

310gsm linen cards with protective coating for buttery smooth shuffling

Includes a mini black and white booklet with upright and reversed meanings of each card, descriptions about the art, locations and advice

Guidebook Features:

84 pages, fully designed and in full color

Images of each card, welcome and introduction to the deck, description of the box art, index of useful terms, upright, reversed meanings, descriptions, advice and locations

Printed in the US with vegetable inks by a G-7 certified, environmentally friendly printer
I am a beginner in tarot, and I can't read if the design is too different from the basic Rider-Waite deck. But Midnight City Tarot is inspiring for readings with its simple but familiar characters, famous NYC spots where I'd like to visit, and colorful colors based on purple. Using the deck daily has made it more than just a divination tool, now being my indispensable partner! MCT made my tarot readings more enjoyable and also improved my skills.
Jackie's deck is absolutely stunning. Gorgeous, bright, cheerful colors, with art that is both inspirational and evocative. That five of disks! That Tower! This deck does not leave you guessing about meanings behind each card.
The card backs are also lovely, and the quality is fantastic. I'm delighted to use this deck with my clients and can't wait to see what the artist has in store with her new oracle deck!
As soon as I got it I took it to a city park (I'm in Phoenix) so I could let the energies sort of blend if that makes sense. I hoped it would lift up a sort of aspirational, dream any dream, never run out of second chances, hitting the big time energy that would feel real for me, here, now, in my city, and help me tap into my inner broadway star / penthouse executive / street vendor / subway kid and was not disappointed. Thank you so much for this gorgeous deck and hitting that sweet spot of unbridled optimism without cloying or toxic positivity. I can't wait for the oracle deck, thank you!!
Right from opening the box you can tell that this is a high quality deck. The cards shuffle very nicely. The art work is amazing and the colors are vibrant. I really connected with the deck. I can see myself using this everyday. Very happy with this tarot deck!