Midnight City Tarot
Regular price
Sale price
$14.00
Unit price
per
Deal!
Sold out
You may overhear The Magician whisper on a warm summer night: Effectively utilizing the proper tools can help you manifest your most desired outcomes.
The Magician candle is our debut candle and a collaboration with our friend Pastel Bruja.
Blended with notes of frankincense, myrrh and lavender it's sure to transport you to summer nights making magic in the East Village.
Created with soy wax, topped with a hand selected labradorite crystal and biodegradable glitter. Hand-poured and crafted with love in the USA.

Share
View full details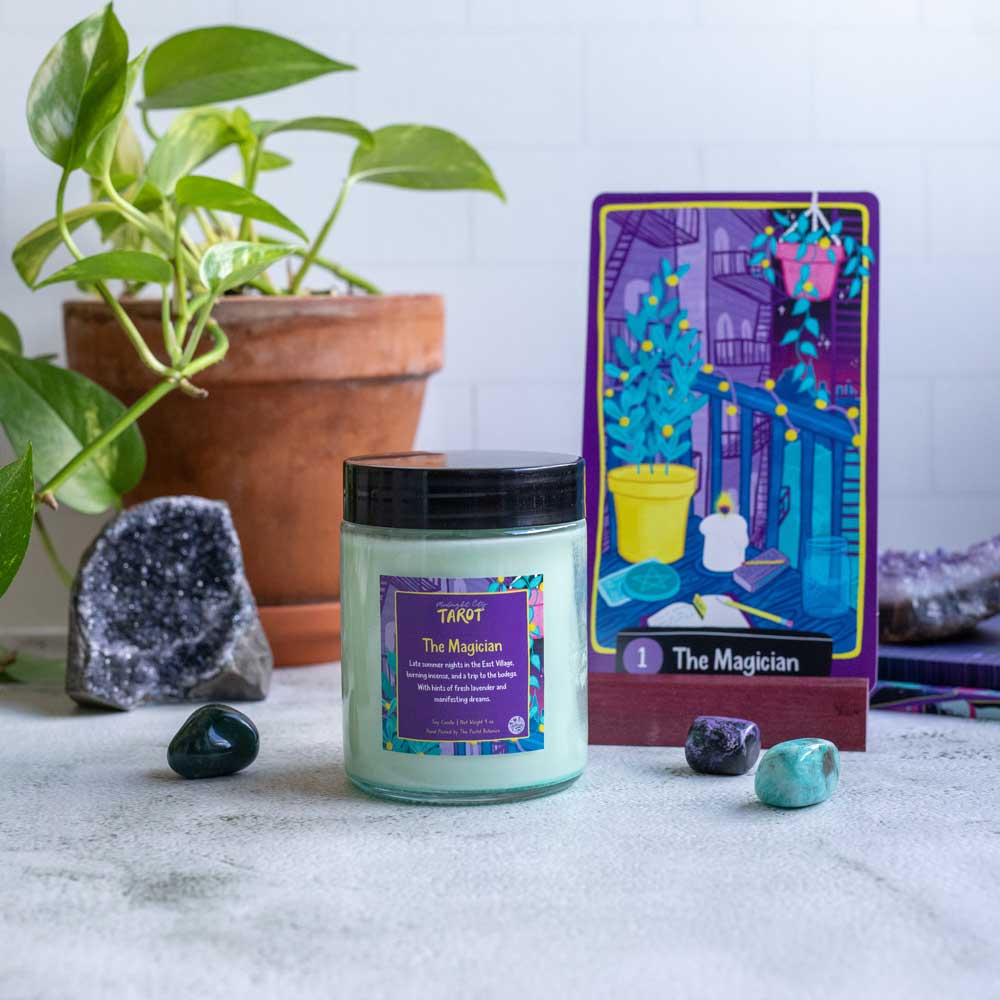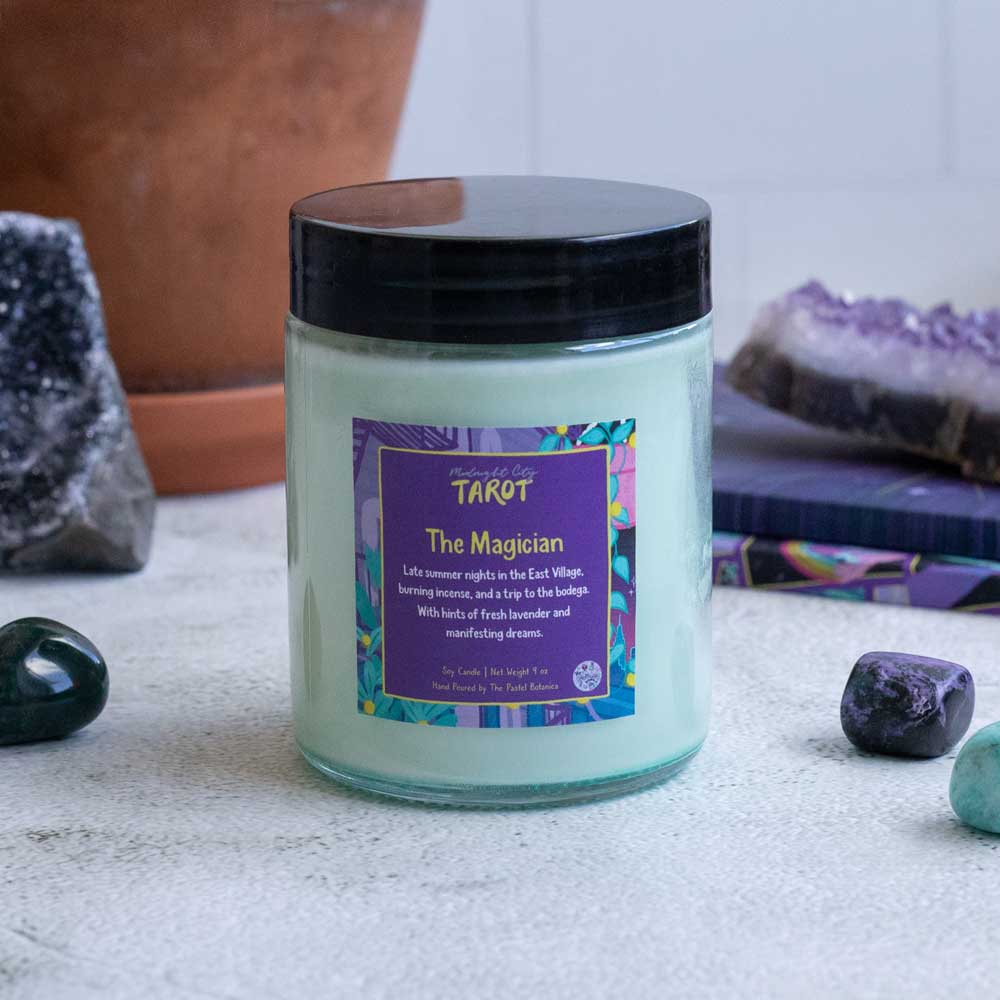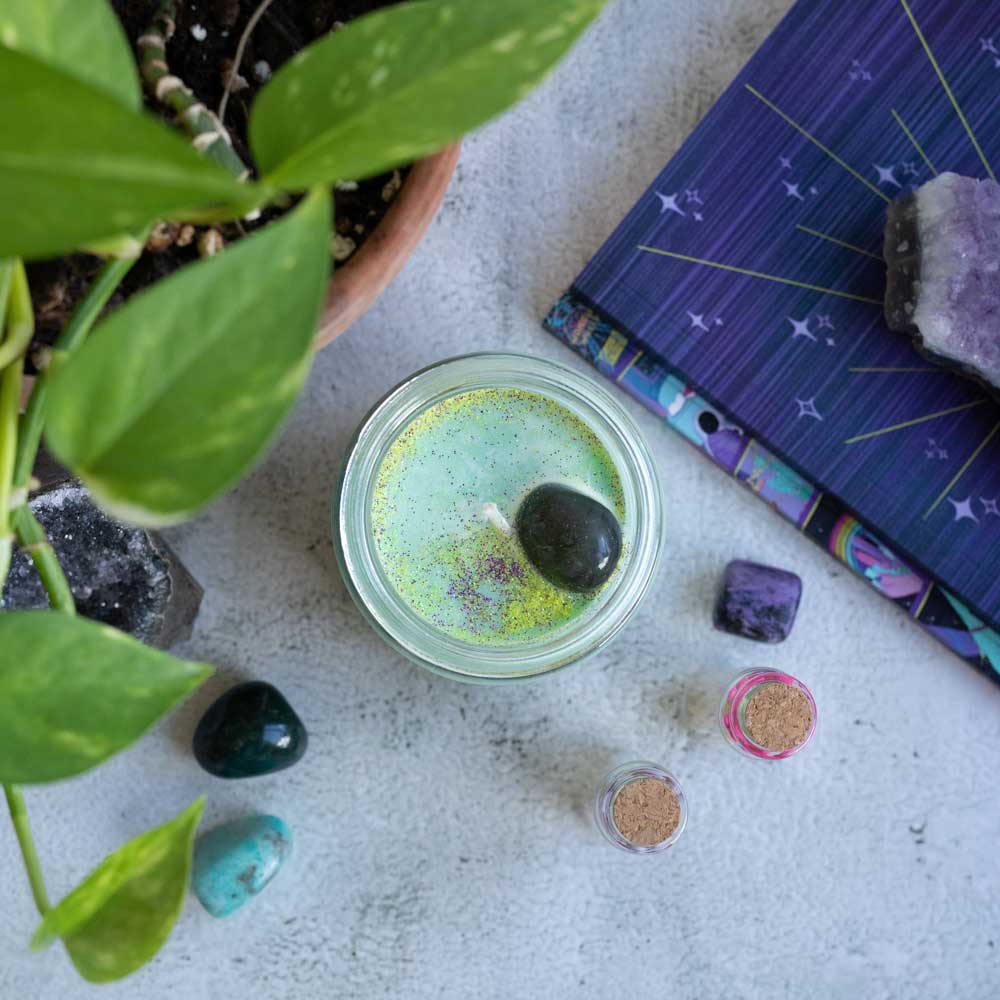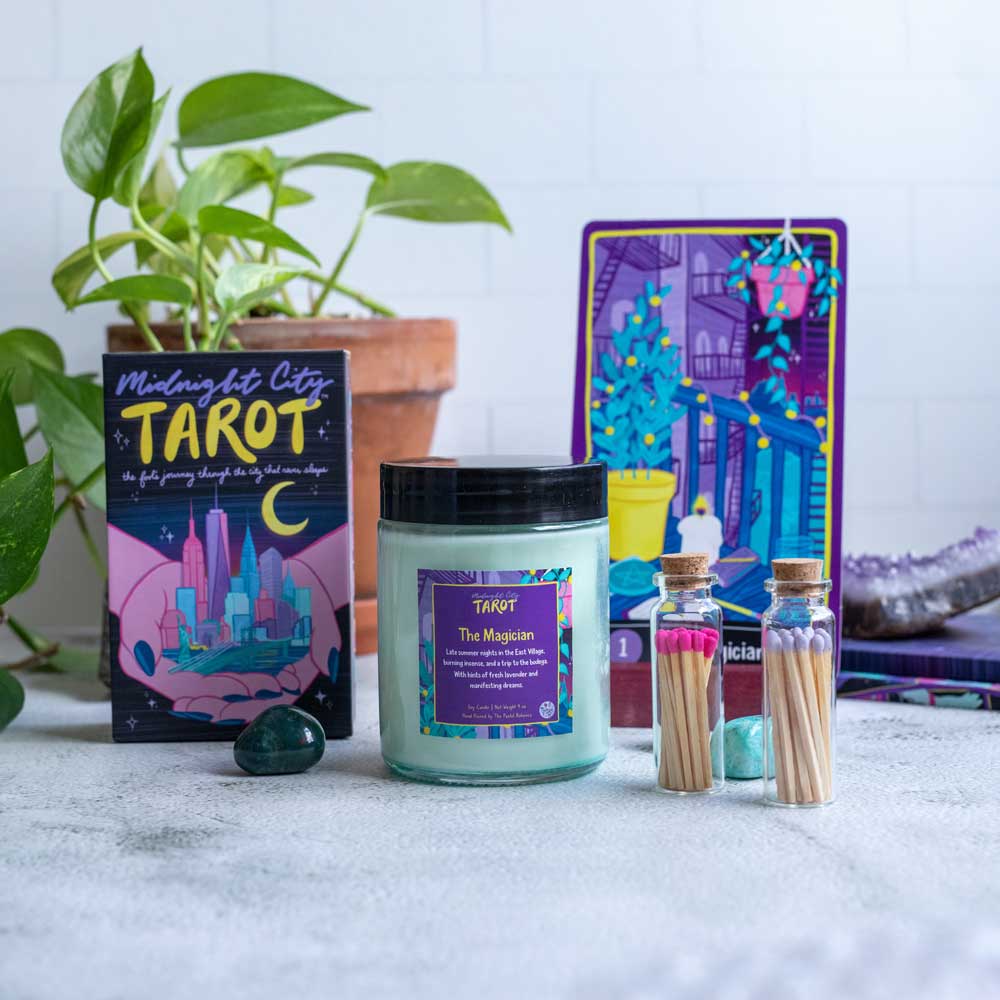 Let Your Light Shine
Highlights

Labradorite crystal lovingly selected by Pastel Bruja
Scent

A blend of frankincense and myrrh with notes of lavender
Candle Care

Always keep a burning candle within sight. Do not place a lit candle
near anything that could catch fire.
Please keep out of reach of pets
and children.
To retrieve your crystal, once the candle has been burning enough for the top layer of wax to become soft and begins melt carefully, use tweezers or a metal utensil to remove your crystal. Charge with your intentions and enjoy!
Matches and accessories sold separately.